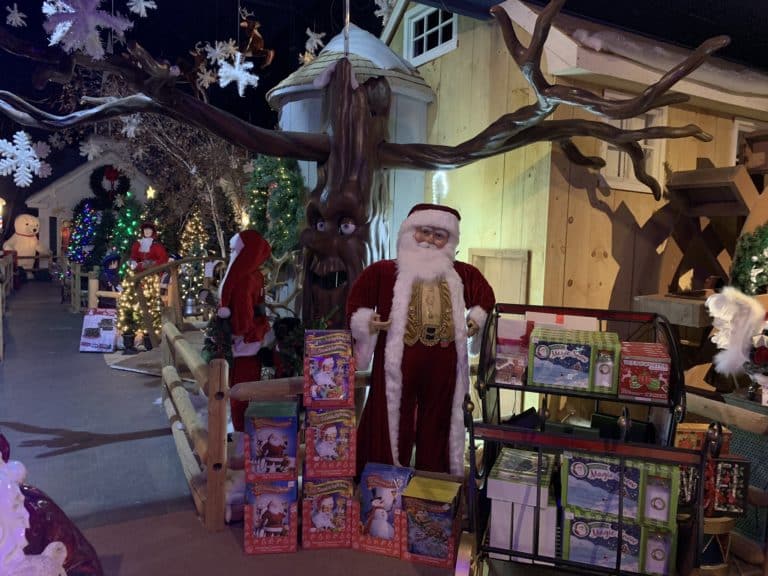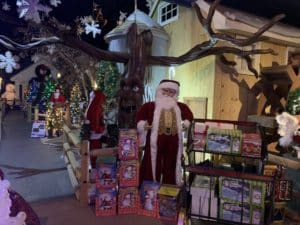 Trip to Shelburne VT and the Christmas Loft
We had a beautiful ride to Burlington VT today. Our trip began at about 9:00 am just as a light snow starting to fall – temps were about 26 degrees, so we drove a little under the speed limit the whole trip north. The route we took was 7A North to West Road to VT 30 West to VT 149 North and then onto NY -22A North (you actually drive into NY State for about 15 miles) and continue onto VT 7 North and it took us about 2 hours 45 minutes.
Along the route we had some glimpses of Lake Champlain. There are lots of farms along the way with many old barns and other wooden structures. At this time of year, with the leaves off the trees, you get a great view of open farm lands, pastures, etc. some look like they stretch miles down to Lake Champlain.
Many farms have lots of old structures still in use. You wonder if the money isn't there to fix them up or is it more economical to let them collapse (eventually) and replace with more modern structures.
Helmholz Fine Arts in Manchester had a solo exhibition entitled "Vanish" featuring Jim Westpahalen's photography documenting many of the structures we saw along the drive. Be sure to visit their website https://helmholzfineart.com/events/vanish-jim-westphalen-solo-exhibition/
At a later date we plan to visit Fort Ticonderoga in NY which is on La Chute River connecting Lake George at its most northern part to Lake Champlain. We drove by the road that leads to ferry that takes you this Revolutionary War Fort.
After attending to some business in the Shelburne (just south of Burlington) we did a little exploring.
First we stopped at a building that caught our attention. It was built like a Swiss Alpine Loft and had a sign that read – "Christmas Loft" although the full name of the store is The Country Christmas Loft. Their website is https://christmasloft.com/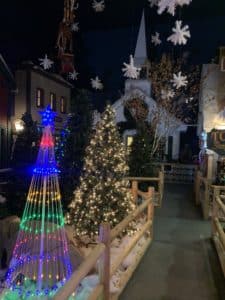 The store looks to be about 10,000 square feet all dedicated to Christmas and other holiday decorations.  The middle of the store is a reproduction of the store fronts in the old town of Shelburne including the church and its steeple.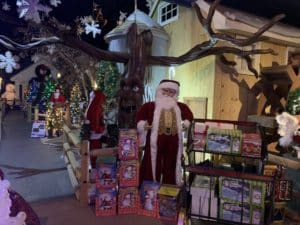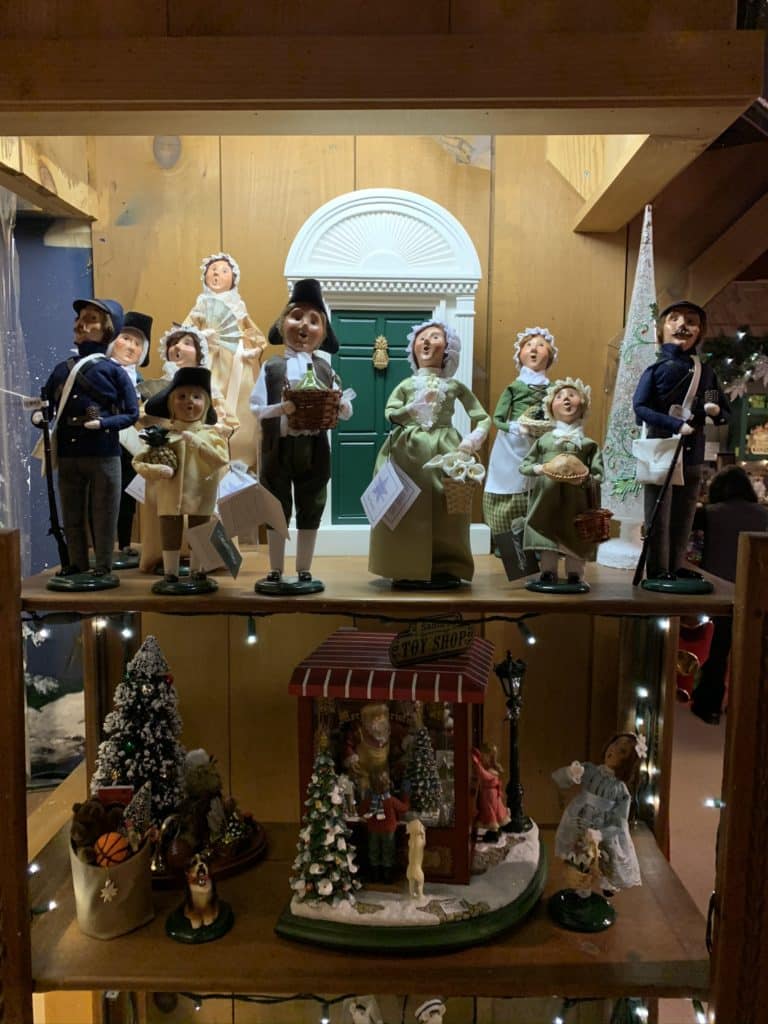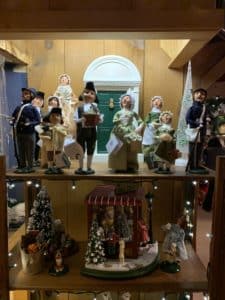 Ferry to NY
Traveling home we took a trip down Ferry Road which leads to the Charlotte-Essex Ferry which transports vehicles across Lake Champlain to Essex NY. We didn't take the ferry due to time and weather – 25 degrees crossing Lake Champlain didn't seem to be the most fun thing to do.