While we are shutdown to at least April 6th we are keeping busy getting the inn ready for returning guests. Candi thought she would test out her recipe with gluten free flour for MaryAnn (it was great.) Here's Candi's recipe for Banana Bread.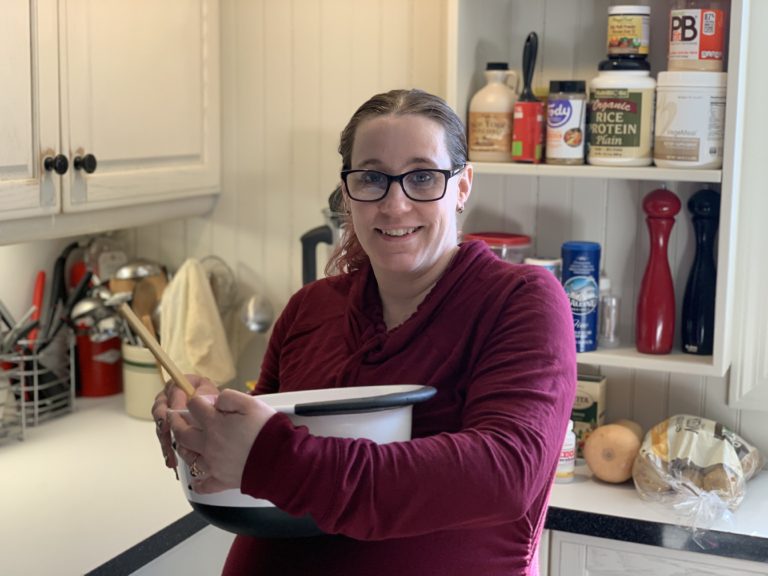 We have to give credit to Candi's Grandma Beauchemin. There is lots of love in this bread. The recipe can be used for one large loaf or 13 mini loafs (pictures.)
Warm the oven to 350 degrees
Gather the ingredients below
Ingredients
1/2 cup – oil
1 cup – sugar
2  – eggs
3 – bananas
2 cups – flour – we use King Arthur's

but, this batch was with gluten free flour (same measurements)

1 tsp – baking powder
1/2 tsp – baking soda
1/2 tsp – sea salt
1/2 tsp – vanilla
Optional
1/2 cup – chopped pecans, or
1/2 cup – chocolate chips
Now, quick as a flash, use a cake mixer and mix the above ingredients until smooth.
Add the pecans or chips after mixing the batter.
Grease the pans with Crisco – Pour the mixture (about 3/4 full) into the pans and place in the oven. Bamm! (Candi's narration) you are done.
Our mini loaf pan hold 8 – but we get only 13 mini loafs out of this mixture – its ok 1 pan is short 3.
Bake at 350 degrees
Large Loaf Pan – Bake 40 minutes until done (about 65 minutes)
Mini loaf pan – Mini 22 minutes