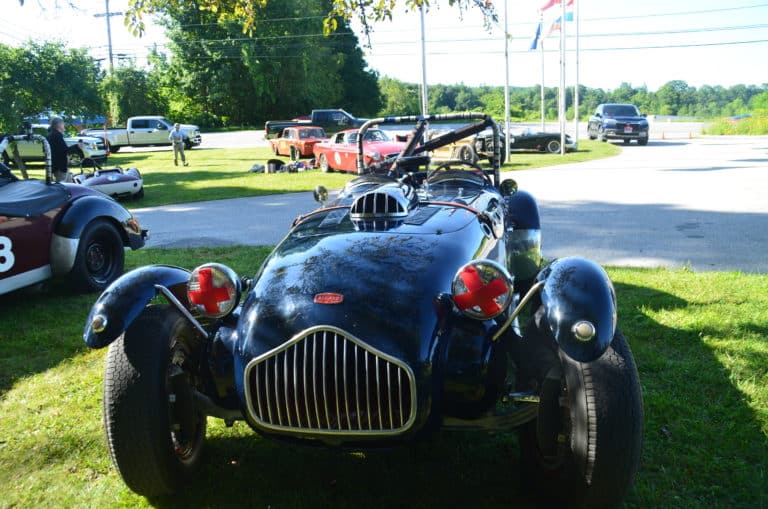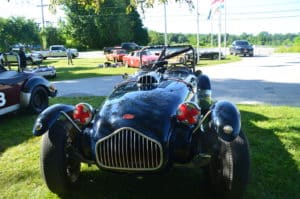 Just two miles from The INN at Ormsby Hill you can hear the roar of vintage automobiles as they leave the starting gate and ascend the Equinox Mountain.  The Mt. Equinox Hill Climb is the hill climb circuit with the longest road that has been consecutively run.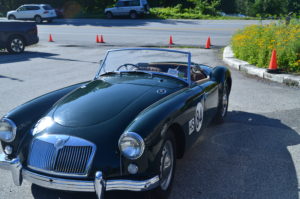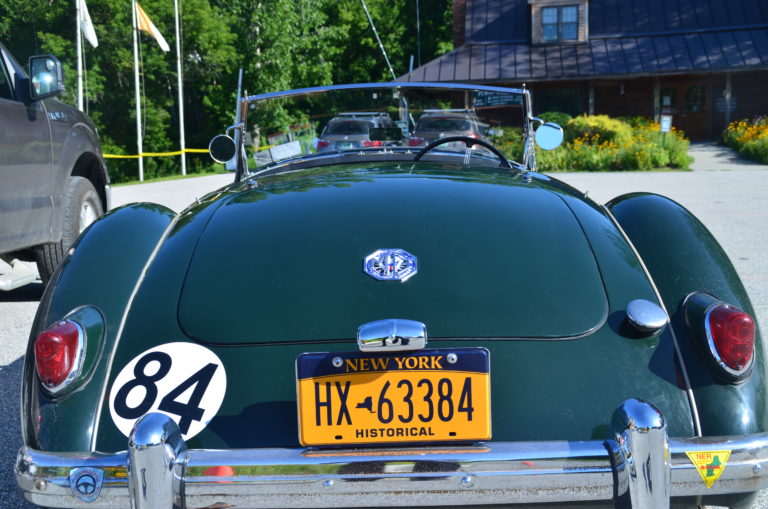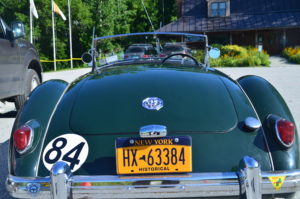 We took these pictures over the two day event. It is quite a sight to see these vintage cars and drivers (some of them are vintage, too) as they prepare and line up for their individual start.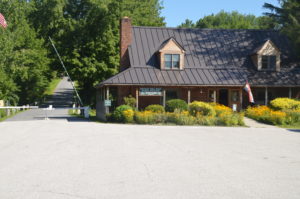 The start begins at the toll gate. They are green flagged on a timed race to the top of this 5 mile course with a 3,140 foot ascent. Best times are around 6 minutes as they navigate some very severe turns on their way up. The engine revs echoing over the mountains
We have been fortunate to have some of the competitors stay at the inn and learn about the event.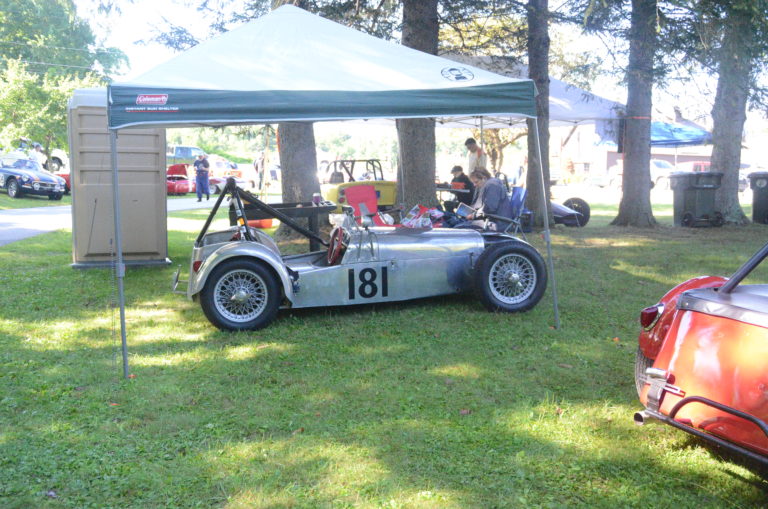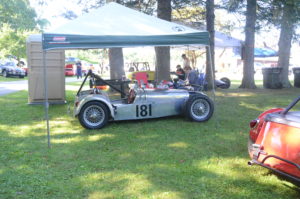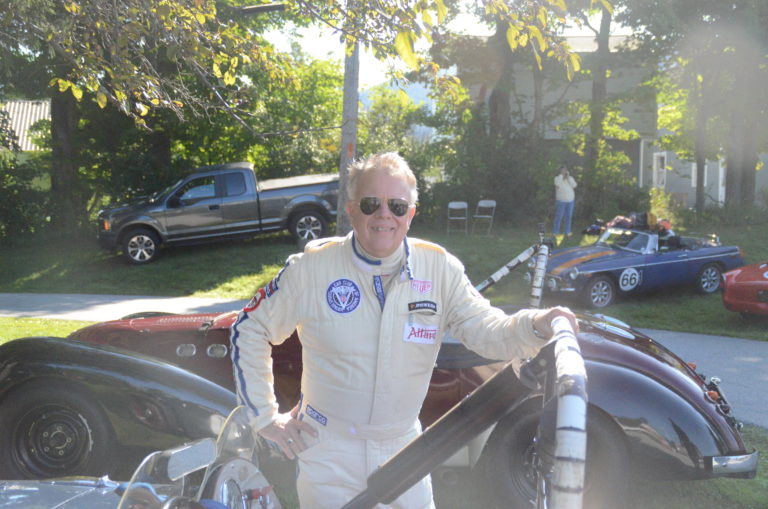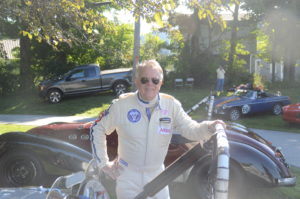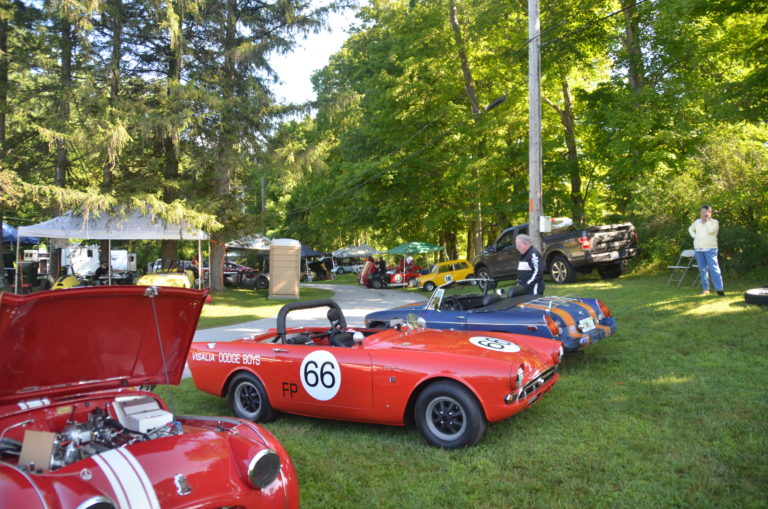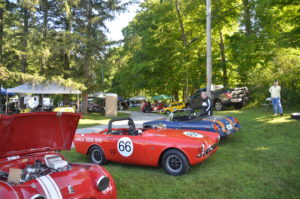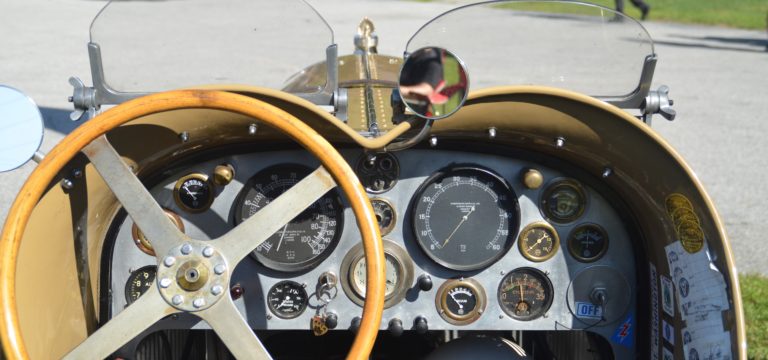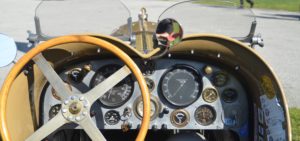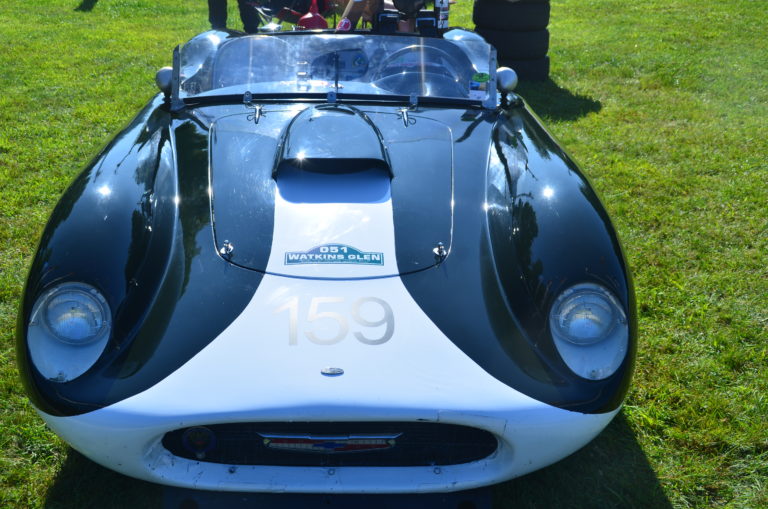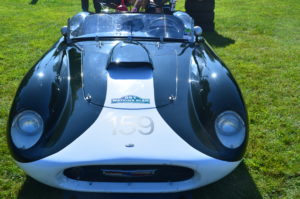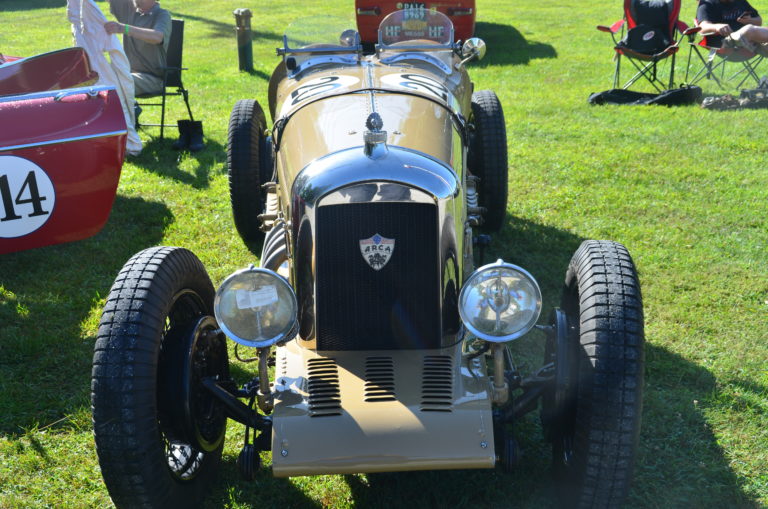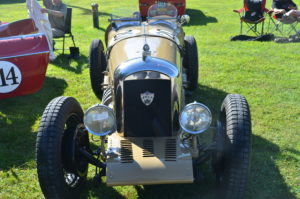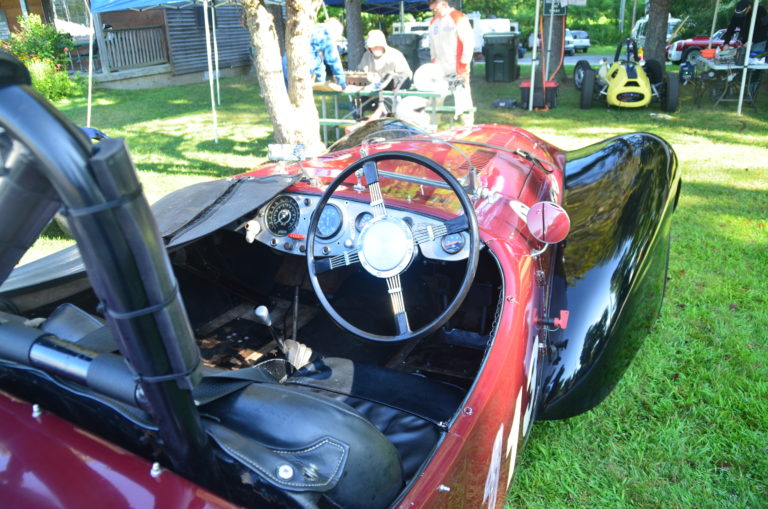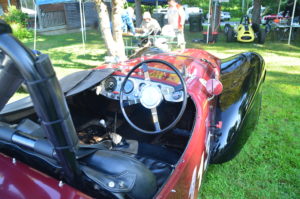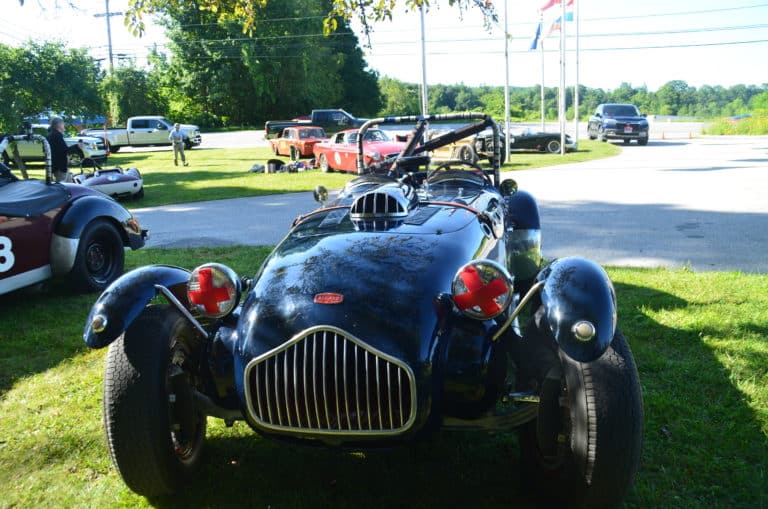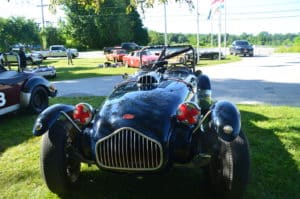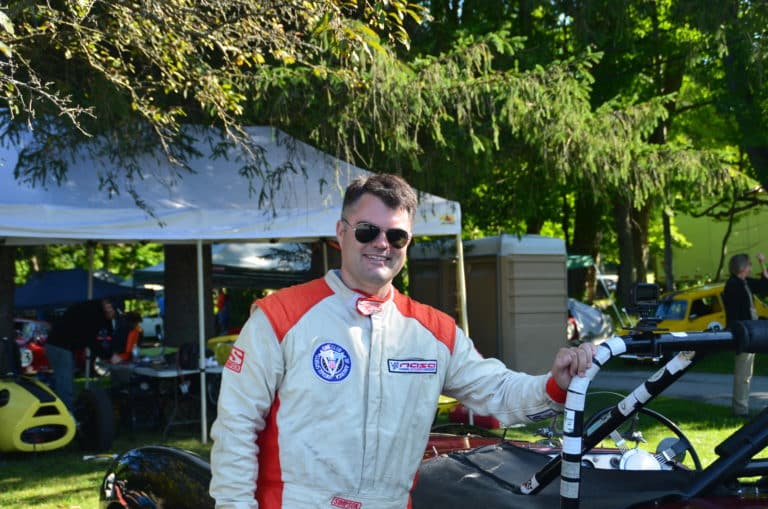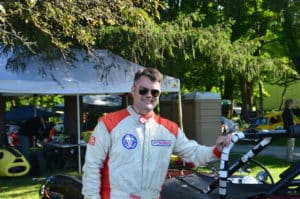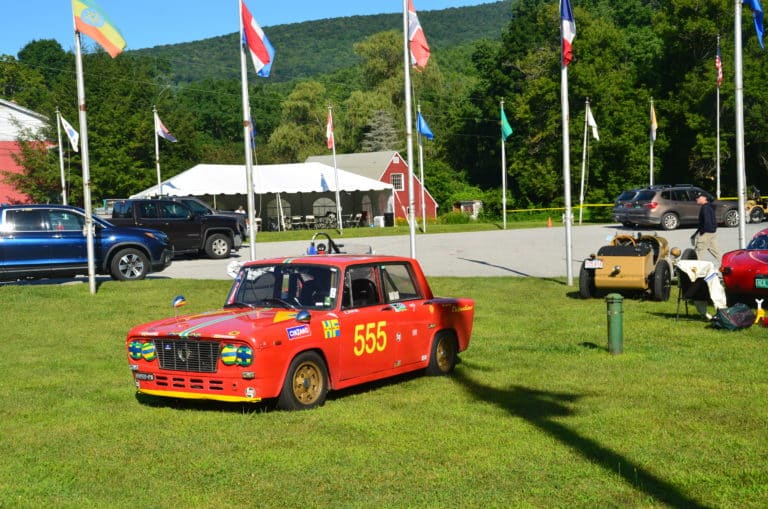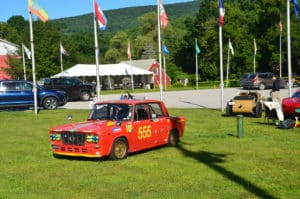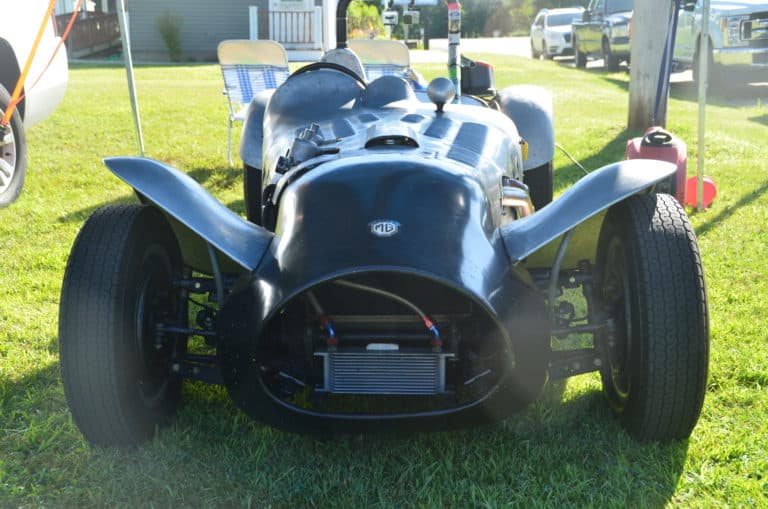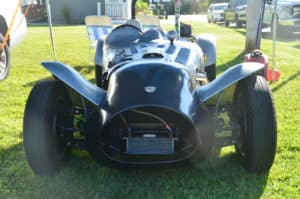 The Vintage Sports Car Club of America (VSCCA) was founded in Boston December 1958. to focus on the cars and their history as well as preserving these vintage autos.
Visit their website for more information – https://www.vscca.org/about-us/vscca-history – Next event August 8-9, 2020


A few days after the event we took a more leisurely ride up Mt. Equinox to get a first hand experience of the circuit and to enjoy the view from 3,800 feet above Manchester. Plus we get a view of the Inn from above as well. Coming down you best be in low gear and take it easy else you won't have any brakes left as you descend. Visit the Skyline Drive website http://www.equinoxmountain.com/skylinedrive_index.php